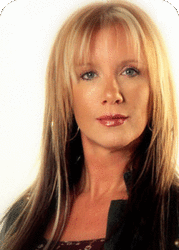 Tiffany Johnson

Gallery Reading


Tiffany Smith is a world-renowned psychic, writer (Seeds of Thought & Picture Yourself Developing Your Psychic Abilities), healer (Reiki Master), ordained minister and speaker. With more than 20 years of experience, there isn't much that Tiffany hasn't encountered. At a young age, Tiffany began her studies with the Tarot and continued to pursue her interests in Mediumship, Magic, hypnosis and various other topics. Now, in her 30's Tiffany has had the opportunity to work and study with many experts in the spiritual and paranormal field. She has also been featured on numerous television programs including A&E's Psychic Kids as well as TLC's Ghost Intervention.
Description of a group gallery:
In a group gallery reading, Tiffany provides quick "mini" readings to active participants in the group. Those attending may ask psychic or medium type questions and get a quick, concise reading on the issue in question. These readings are provided in front of the group and observed and heard by all! It's great to see if you have never had a reading before and wonder what questions are asked of a psychic.
Tiffany has been featured on A&E, TLC, Biography, VH1, CW, Fox (affiliate), NBC (affiliate) & CBS (affiliate).
www.readingsbytiffany.com / www.twitter.com/psychictiff / www.facebook.com/psychictiff



Copyright © 2018 - The Louisville Ghost Hunters Society - All Rights Reserved.